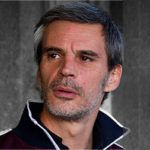 A 20+ year experience in video game, sound libraries, TV and film as sound designer. Being trained musician, sound design has naturally become the next step for me. My video game and cinema culture allows me to collaborate to a large variety of projects. Sound libraries producer as Cyberstorm, Deep impact, Solarsky… And now Red libraries.
Frederic Devanlay
- CEO, sound designer, musician Field recordist at Red lilraries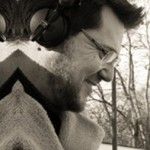 Working for sound in cinema and advertisings, I held all positions from boom operator to sound editor in 22 years. That brought me an experience which allows me to work on projects involving field recording or sound shaping. I had the chance to work for very talented directors, such James Ivory, Jean Pierre Jeunet, Jean Jacques Annaud, Everardo Gout, or Nils Tavernier. And now Red libraries.
Cedric Denooz
- Sound editor, field recordist, sound designer at Red libraries