Everyday life in Paris story
Everyday life in Paris
Listening Paris
Paris : This project is born from an encounter.
Red Libraries was just a baby born, when we first met Peter Albrechtsen, he was working on the preparation of "The Model", a feature film directed by Sundance-winner Mads Matthiesen.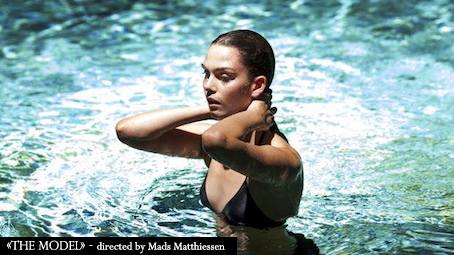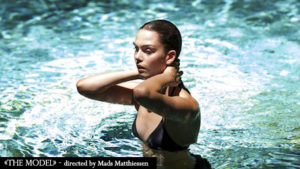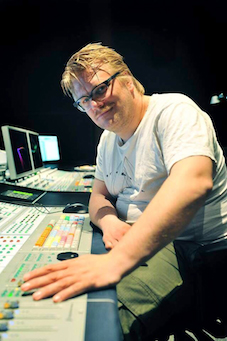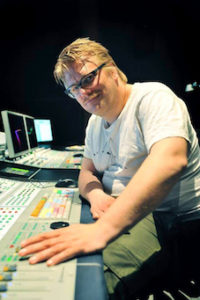 Peter is a renowned sound designer, working on films all around the world, and when he called us to suggest a collaboration, we were really honored.
The movie was taking place in Paris, but even though exteriors were shot in Paris most of the interiors were done in Poland.
When he told us he wanted to get as much as possible ambiences from a list of places in Paris, we were delighted to help.
Peter Albrechtsen: "I really wanted the sounds of the city to be a character in the film. The only way to achieve that was getting some local assistance and Cedric and Frédéric had amazing enthusiasm from the beginning. They started recording some wonderful sounds even before picture editing began so that we could use the ambiences from the very beginning of the post-production process. The movie was edited by a very experienced Danish editor, Pernille Bech Christensen, who's really into sound and because of Fred and Cedric's work she could use the proper city sounds immediately."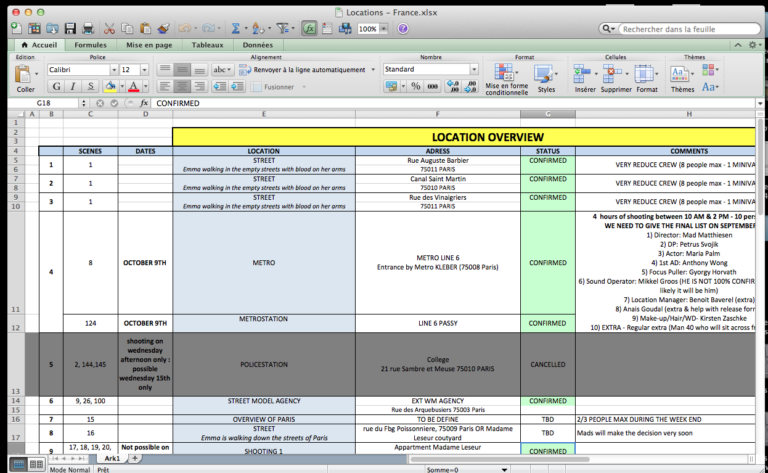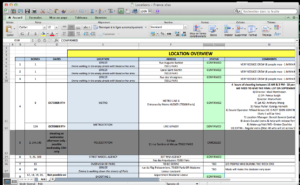 The first idea was: are these locations really the best spots, in term of sound, to fit to the script?
Could we provide an enhanced point of view?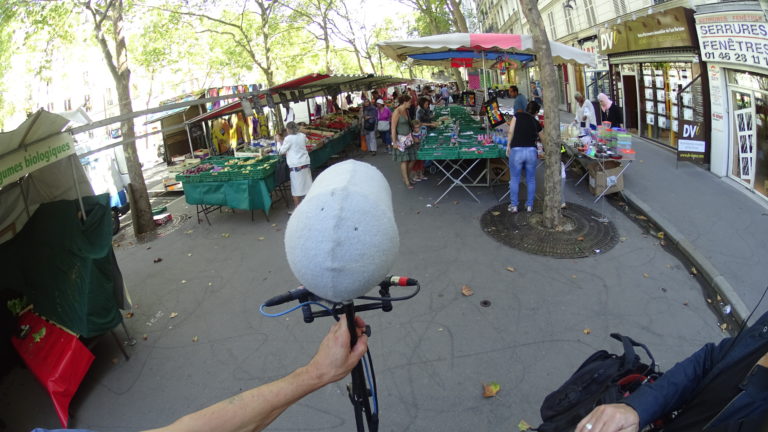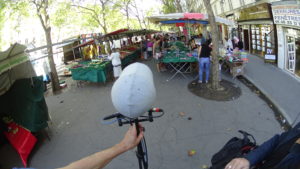 Our first goal was to provide an acoustic space, as neutral as possible, but where reflections gave us street dimensions.
Then we thought about human activities (shops, talks, traffic) which have to be flat (not too much detailed) but colored enough to be typical.
Think about it:
A sound editor would be happy to find a Paris street ambience in the student area, with distant laughs and talks, some vehicles passing by away, a dog barking somewhere,…but if he hears words of the discussion, some intrusive laughs, or a car stopping or revving at the corner of the street, he would find it distracting and uninteresting.
Even if he finds those details interesting, they are mixed together into the ambience, no way to balance it in the mix.
That's why we  had to think our recordings in terms of layers.
Peter really liked this approach:
"There's sequences in the final film where these recordings almost play out real time – there's so much storytelling going on in the recordings but in a subtle, non-intrusive way. I always talk about "texture" when describing the quality of sound I'm looking for – and this was exactly what Frédéric and Cedric delivered: so many different evocative, dynamic and detailed textures. They used a lot of clever tricks when recording."
To the SonicBike, let's go!
We then thought about our setup. How could we managed to travel around Paris without having to wrap and unwrap our gear?….
Paris is a nightmare for parking, so we decided to use Fred's bike.
We placed magic arms on the side of the saddle and used the topcase to carry recorder and mixer, that worked pretty well and allowed us to move from one point to another and use the bike as a boom stand!
Paris has been split into 20 zones called arrondissements. When you see a map, from the 1rst to the 20th arrondissement, you could notice that it has a snail's shape.
Near from the Seine, is the historic center, with high speed roads on the side of the river, which are closed on sundays and part of the summer, to let pedestrians enjoy the townscape.
It implies loud and continuous traffic during the week and quiet on sundays.
We then decided to record as much as possible backgrounds on sundays.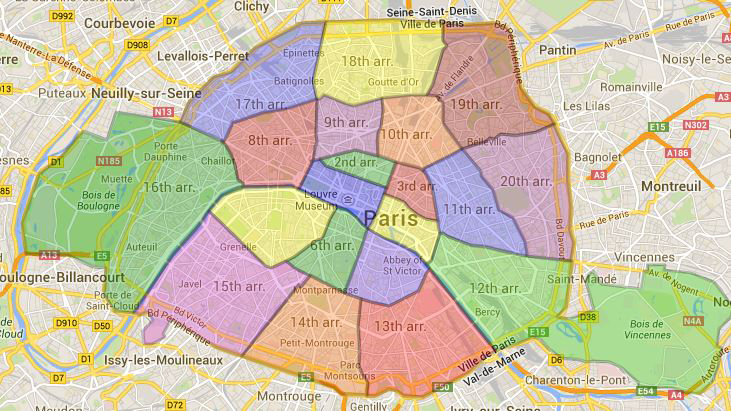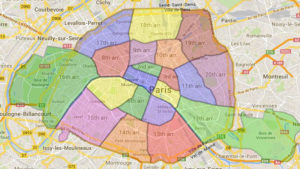 As all the big megalopolis, Paris has its popular, middle-class and upper class areas, and it's own conception of traffic!
To take advantage of quiet and resonant streets we chose the 16th arrondissement, which is our richest area, with high buildings.
But we needed also some wide, clear and distant backgrounds, which implies to be either from the top of a building, or on the ground, but at a distance without obstacles.
So we chose the Père Lachaise Cemetery, which provides us all of these conditions (and people are pretty quiet).
Trolling the streets of Paris, inspired us to build a collection around the everyday life of the french capital, giving a way to deliver tools for most of situations we could encounter in an editing room.
From streets ambiances to transportation, at representative hours of the day and the year, we enjoyed this journey throughout our city, hearing it now with a friendly ear.
"The sounds of the city are always something special," concludes Peter. "Frederic and Cedric really did extraordinary work to capture that."
A great thanks to Peter and his team for their trust in our work.
The Model will premiere early 2016 in Denmark and has been sold to France, Poland, Korea, Bulgaria and the Middle East.
And we're delighted to say that, you can now also get this sound collection, Everyday life in Paris.